Series:
Every
#1
Original Publication Date:
September 2013
Publisher:
Allen & Unwin
Genre(s):
Mystery, Contemporary, Romance
Format:
Paperback
Source:
Purchased
Pages:
335
Goodreads
|
Purchase
Rachel Watts is an unwilling new arrival to Melbourne from the country. James Mycroft is her neighbour, an intriguingly troubled seventeen-year-old genius with a passion for forensics. Despite her misgivings, Rachel finds herself unable to resist Mycroft when he wants her help investigating a murder. And when Watts an Mycroft follow a trail to the cold-blooded killer, they find themselves in the lion's den - literally.
A night at the zoo will never have quite the same meaning again...
I love this book. I absolutely love it. I devoured it in one sitting, and boy, was I glad to have the second book propped up and ready to read. Such a strong debut and a fantastic novel. This trilogy is definitely going to end up being one of my favourites.
I loved Rachel. She reminded me a lot of myself, although as much as I am a "country girl," I'm also a "city girl." Rachel is a strong character, and she knows what she wants. She is very realistic and although she can make impulsive decisions, she always knows what the right thing to do is.
Mycroft, on the other hand, is just perfect. He is my second favourite book boyfriend and I just
adored
his character! He has an obsession with forensics, which I loved, as I also am interested in forensics (so much that I'm going to be studying forensic science next year), and I just can't even explain how much I love him. Just read the book for yourself and you'll understand what I mean. (Also, did I mention that he's British?)
Rachel's parents and brother, Mike, and Watts and Mycroft's friends, Mai and Gus were all enjoyable characters and although they are not present in the novel a great deal, they all felt very realistic and well thought-out. The police detective, Pickup, was also a well thought-out character, even though he was not the most agreeable man. In fact, all of the secondary characters all felt very realistic and extremely well-written.
I absolutely loved the plot! Ellie Marney doesn't waste time getting to the nitty gritty. I'm a big fan of murder mysteries, and this one certainly doesn't disappoint. If only there were more of them in YA...I didn't guess the murderer either, so that was a bonus. All of the little connections to the Sherlock stories were done well, and they were all very, very enjoyable.
I loved how the book was set in Melbourne - I don't think I've ever read a novel set in Melbourne before, and it was such a cool experience to do so as I knew where everything was and what everyone was talking about.
The relationship development between Watts and Mycroft was perfect, like so many other elements of the story. Their relationship didn't move too fast, and it wasn't too slow either - it was just right and it was very enjoyable.
The pacing and the writing of the novel were, once again, very satisfying - I never once got bored or thought things happened too fast.
Every Breath
is a very strong debut and I think Ellie Marney is a force to be reckoned with.
Series:
Every
#2
Original Publication Date:
June 1st 2014
Publisher:
Allen & Unwin
Genre(s):
Mystery, Contemporary, Romance
Format:
Paperback
Source:
Purchased
Pages:
340
Goodreads
|
Purchase
James Mycroft has just left for London to investigate a car accident similar to the one that killed his parents seven years ago...without saying goodbye to Rachel Watts, his 'partner in crime'.

Rachel is furious and worried about his strange behaviour - not that Mycroft's ever exactly normal, but London is the scene of so many of his nightmares. So Rachel jumps on a plane to follow him...and lands straight in a whole storm of trouble.
The theft of a copy of Shakespeare's First Folio, the possible murder of a rare books conservator, and the deaths of Mycroft's parents...Can Watts help Mycroft make sense of the three events - or will she lose him forever?
Sparks fly when Watts and Mycroft reunite in this second sophisticated thriller about the teen sleuthing duo.
(As a quick side note, I don't know why the blockquote isn't working for the second blurb.)
Every Word exceeded my expectations - absolute perfection.
I loved the character development of both Watts and Mycroft in this novel - they developed fantastically, and at a great pace. They both still feel very realistic and I feel as though I know them in real life and that we're friends.
The plot of this novel was just fantastic! I can't put into words how much I loved this novel. Unlike Every Breath, Every Word was set in London for the majority of the novel, and I love Ellie Marney's descriptions of the setting.
The writing was fantabulous and I know I've already said this, but I need to reiterate that whatever I say about this novel wouldn't do it justice or express my love for it in an adequate manner. At least not without spoiling it, which I honestly do not want to do, because I really want you all to go out and read these books.
I loved the continuation of Watts and Myrcoft's relationship - it was super cute! (Although I wouldn't mind a Mycroft for myself.)
Overall, Every Word blew all the other fish out of the ocean and it left me wanting more. Pretty please can I have Every Move now? (Although I don't really want this trilogy to end...)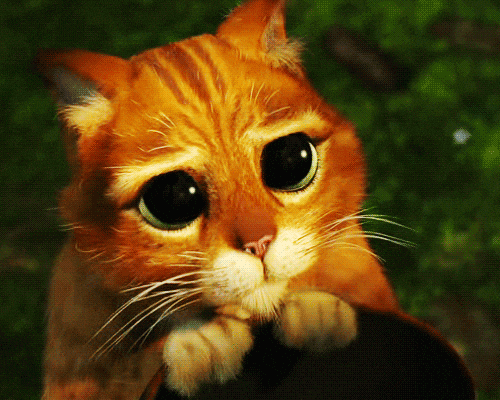 No questions for you today - just go and read these two books!
Until next time,